SAOIRSE32
Daily Mail
4 December 2012
**More photos onsite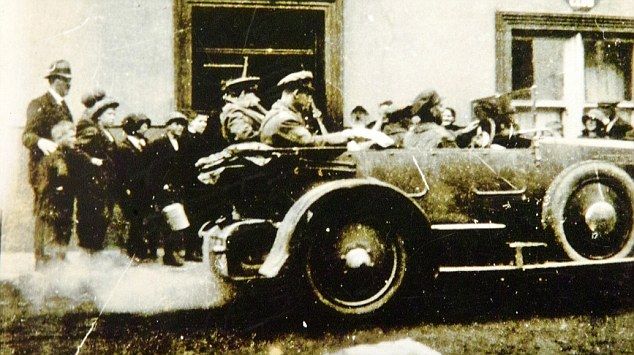 Hours before death: This newly-uncovered image is the last one taken of IRA leader Michael Collins (in the back of the car, left) before he was shot dead
A photo of Michael Collins, taken just hours before his assassination rocked the country, has turned up after more than 90 years.
Killed in an ambush later that evening, Collins is seen in the back of a touring car outside a hotel in Bandon, Co. Cork.
The remarkable photograph taken on August 22, 1922 by 18-year-old Agnes Hurley, has only come to light after being discovered in the attic of a Dublin house.
Until now, the last photograph of 'The Big Fellow', as IRA leader Collins was known, had been assumed to be one taken in Bandon the day before, on August 21.
Hurley also captured the scene of the shoot-out near Béal…
View original post 353 more words